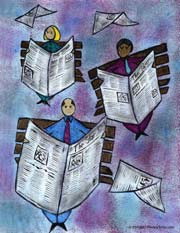 News
The Carroll County Commissioners have determined that the proposed project with Associated Electric Cooperative, Inc. is in the best interest of the County and it's economic development. To that end the Commissioners have enacted two Ordinances to effectuate the project, which are identified as follows:
Inducement Ordinance 3
March 30, 2005
Enacted: March 31, 2005
Ordinance of official INTENT OF the county commission of CARROLL COUNTY, Missouri, TOWARD the ISSUANCE of the county's revenue BONDS to finance a project FOR associated electric cooperative, Inc., and authorizing certain actions relating thereto.
Economic Development Agreement Authorization
Enacted: June 6, 2005
ORDINANCE ADOPTING THE ECONOMIC DEVELOPMENT AGREEMENT BY AND BETWEEN CARROLL COUNTY, MISSOURI AND ASSOCIATED ELECTRIC COOPERATIVE, INC., AND AUTHORIZING EXECUTION OF SAME.